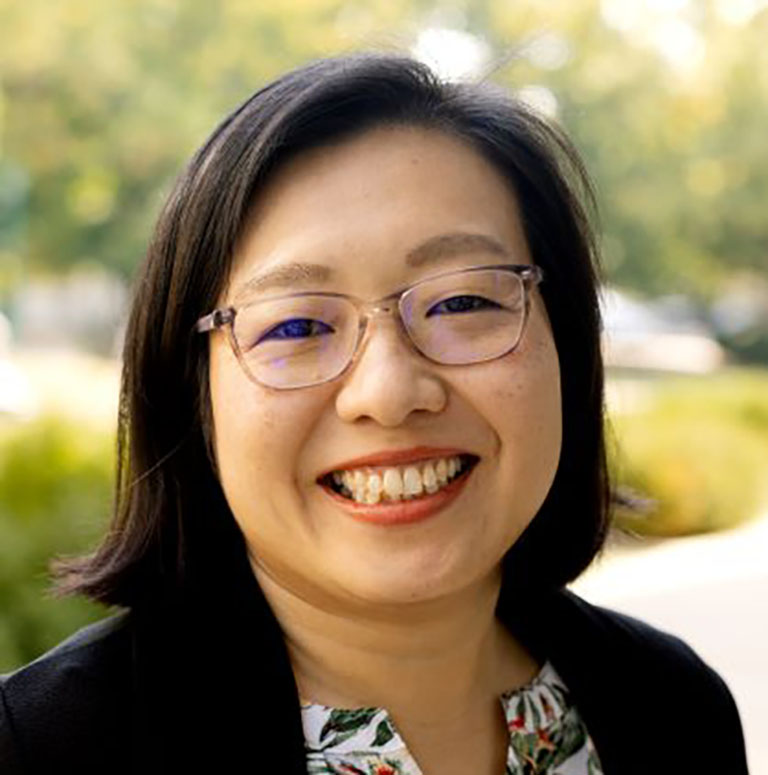 Phone:

(812) 855-3124

Email:

tanakan@indiana.edu
Education
Ph.D., University of Hawaiʻi at Mānoa, 2016
Research Interests
Language acquisition
Second language acquisition
Heritage languages
Experimental linguistics
Languages in Asia and the Pacific
Courses
J 101/102 Elementary Japanese
J 301/302 Third-Year Japanese
J421/520 Introduction to Japanese Linguistics
J 425/525 Teaching Japanese as a Foreign/Second Language
E 204 Linguistic and Cultural Diversity in East Asia
E 270 Japanese Language and Society
E 600 East Asian Language Acquisition
Awards
Trustees' Teaching Award, 2021
JCHAT Award (Best Paper), the 16th Annual International Conference of the Japanese Society for Language Sciences, 2014
Publication Highlights
Tanaka, N., & Cherici, A. (2022). Subject advantage in L1-English learners' production of Chinese relative clauses. Journal of Psycholinguistic Research. https://doi.org/10.1007/s10936-022-09865-9

Tanaka, N. (2022). Estimating cue strengths in oral production in a Japanese learner corpus. Frontiers in Communication, 7, 827336. https://doi.org/10.3389/fcomm.2022.827336
Fukuda, S., Tanaka, N., Ono, H., & Sprouse, J. (2022). An experimental reassessment of complex NP islands with NP-scrambling in Japanese. Glossa: a journal of general linguistics, 7(1). https://doi.org/10.16995/glossa.5737
Lau, E., & Tanaka, N. (2021). The subject advantage in relative clauses: A review. Glossa: a journal of general linguistics, 6(1), 34. https://doi.org/10.5334/gjgl.1343
Tanaka, N., O'Grady, W., Deen, K., & Bondoc, I. P. (2019). An asymmetry in the acquisition of relative clauses: Evidence from Tagalog. First Language, 39(6), 618–632. https://doi.org/10.1177/0142723719859090
Camp, A., & Tanaka, N. (2019). Integration of structural probabilities in speech production: Evidence from Japanese relative clauses. In S. Calhoun, P. Escudero, M. Tabain, & P. Warren (Eds.), Proceedings of the 19th International Congress of Phonetic Sciences, Melbourne, Australia 2019. (pp. 3295–3298). Australasian Speech Science and Technology Associationc. http://intro2psycholing.net/ICPhS/
Tanaka, N., & Schwartz, B. D. (2018). Investigating relative clause island effects in native and nonnative adult speakers of Japanese. In A. B. Bertolini & M. J. Kaplan (Eds.), BUCLD 42: Proceedings of the 42nd Annual Boston University Conference on Language Development (Vol. 2) (pp. 750–763). Cascadilla Press. Available from https://www.cascadilla.com/bucld42toc.html
Bondoc, I. P., O'Grady, W., Deen, K., & Tanaka, N. (2018). Agrammatism in Tagalog: Voice and relativisation. Aphasiology, 32(5), 598–617. https://doi.org/10.1080/02687038.2017.1366417
Tanaka, N., & Shirai, Y. (2014). L1 acquisition of Japanese transitive verbs: How do children acquire grammar in the absence of clear evidence? In S. Nam, H. Ko, & J. Jun (Eds.), Japanese/Korean Linguistics (Vol. 21) (pp. 281-295). CSLI.
My research projects center around the question of how we might be able to explain the grammatical patterns and phenomena we find in language based on the cognitive capacities of our species and the external stimulation we receive during our learning process. To answer this question, I incorporate diverse perspectives in my research, both in terms of populations (e.g., preschool-aged children, second/foreign language learners, aphasic patients) and crosslinguistic diversity (Japanese, Mandarin Chinese, Tagalog, Yoron-Ryukyuan). I also combine different methods (e.g., consultant judgments, corpus analyses, interviews/surveys, experiments in fieldwork and lab settings) to offer multi-faceted view of language. My newest line of research directly tackles the issues of language loss and maintenance in indigenous (Yoron-Ryukyuan in Japan) and ethnic minority communities (Tagalog heritage speakers in the US).