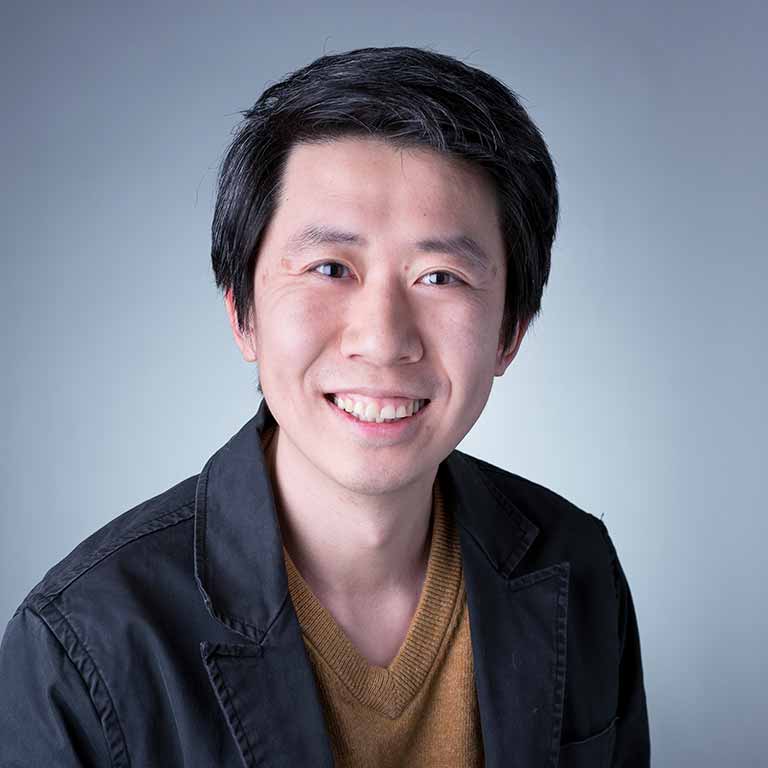 Phone:

(812) 855-7109

Email:

tiexiao@indiana.edu
Education
PhD, University of Chicago, 2011
MA, University of Wisconsin–Madison, 2005
BA, Peking University, 2002
Research Interests
My research interests lie primarily in the study of modern Chinese literature both in its immediate intellectual and political contexts and within the transnational network of knowledge and representations. I am particularly interested in how human sciences, literature, and history intersect in the twentieth and twenty-first centuries. Engaging humanistic inquiry in broad and interdisciplinary ways, my publications to date and the studies I am currently working on examine the persistence and density of certain enduring tensions in modern thinking, such as those around reason versus intuition, solitude versus solidarity, and energy versus fatigue; these tensions, as my studies demonstrate, become more visible and contextually meaningful when we trace them through different figurative veils across genres, disciplinary divides, and geographic borders.
Courses Recently Taught
EALC-E110 Popular Culture in East Asia
EALC-E300 The Writer and the Masses in Modern Chinese Literature
EALC-E332 Chinese Literature since 1300
EALC-E333 Studies in Chinese Cinema
EALC-E371 Twentieth-Century Chinese Literature
EALC-E600 Love and Revolution in Modern Chinese Literature and Visual Culture
Honors, Fellowships, and Awards

2019 (Fall) Fellowship, Institute of Humanities and Social Sciences, Peking University, China
2018, New Frontiers in the Arts and Humanities Experimentation Fellowship, Indiana University
2017, Trustees Teaching Award, Indiana University
2015, Fellowship, the Nantes Institute for Advanced Study, Nantes, France
2014–2015, Junior Scholar Grant, Chiang Ching-kuo Foundation
2014, CAHI Faculty Fellowship, Indiana University
2011–2012, Postdoctoral Fellowship, Center for Chinese Studies, University of California, Berkeley
2010-2011, Chinese Studies Dissertation Writing Fellowship, University of Chicago
2000, Innovation Prize, Peking University
1997, Bing Xin Literature Prize
Publication Highlights
Monograph:
Revolutionary Waves: The Crowd in Modern China. Harvard East Asian Monographs, No. 409. Cambridge, MA: Harvard University Asia Center, 2017.
Journal Special Issue:
The Dis/Appearance of the Political Crowd in Contemporary China, co-edited with Anup Grewal. A Special Issue of Modern Chinese Literature and Culture, vol. 25, no. 2. Columbus: Ohio State University, 2013.
Selected Journal Articles and Book Chapters:
"Kafo zhi Kafo" 卡佛致卡佛: 1981—1982 (Carver to Carver: 1981-1982). Dushu 读书 10 (October 2019): 42–50.
"'Wo jiushi qunzhong; zhongjiu jiushi wo': Wusi shiqi Zhu Qianzhi de ziwo shuxie he geming xiangxiang" "我就是群眾;群眾就是我": 五四時期朱謙之的自我書寫和革命想像. Wenhua, sixiang, lishi——Wusi @100 文化, 思想, 歷史——五四@100 (Culture, Thought, History——May Fourth @100). Xibei, Taiwan: Lianjing, 2019, 285–88.
一个唯情主义者的发明——朱谦之的"我"兼论现代性的"内转" (The Invention of An Emotivist: Zhu Qianzhi's "I" and the Inward Turn of Modernity).思想与文化 (Thought and Culture) 18 (2016): 172–91.
"说"出集体性—口述性与四十年代的解放区小说 (Uttering Collectivity: Orality and Chinese Communist Narratives in the 1940s). 湖南大学学报 (Journal of Hunan University) 28, no. 4 (July 2014): 80–86.
"Did Someone Say 'Crowd'? The Dis/Appearance of the Political Mass in Contemporary China," co-authored with Anup Grewal. Modern Chinese Literature and Culture 25, no. 2 (Fall 2013): 1–20.
"Masereel, Lu, and the Development of the Woodcut Picture Book (連環畫) in China." CLCWeb: Comparative Literature and Culture 15, no. 2 (June 2013), special issue on Asian Culture(s) and Globalization: <http://dx.doi.org/10.7771/1481-4374.2230>
"The Lure of the Irrational: Zhu Qianzhi's Vision of Qunzhong in the 'Era of Crowds.'" Modern Chinese Literature and Culture 24, no. 2 (Fall 2012): 1–51.
4. Selected Original Novels and Short Stories in Chinese:
"Yanshu zhiwang" 鼹鼠之王 (King of Moles). Dangdai 当代 (The Contemporary) 4 (August 2019): 92–102. [Reprinted in Xiaoshuo yuebao小说月报 9 (Fiction Monthly) (September 2019)]
"Cong Baishuzhen dao Zhijiage de juli" 从白水镇到芝加哥的距离 (How Far is Chicago from Whitewater). Shanghai wenxue 上海文学 (Shanghai Literature) 500 (June 2019): 22–31. [Reprinted in Changjiang wenyi 长江文艺 (Changjiang Literature and Art) 82 (July 2019): 72–81.
火车! 火车! (Train! Train!). 当代 (The Contemporary) (August 2007): 140–48. [Reprinted in 小说月报 2007年小说精品集 (Fiction Monthly Presents the Best Short Stories of 2007). Tianjin: Baihua wenyi chubanshe, 2008; 新海外小说 (New short stories by Chinese overseas writers). Tianjin: Baihua wenyi chubanshe, 2011.] 
受伤现场 (Wounded). 山花 (Mountain Flowers) (May 2007): 92–104.
满天星旅店 (Star Motel). 上海文学 (Shanghai Literature) (October 2006): 32–37. [Reprinted in 小说月报 (Fiction Monthly) (December 2006)].
飞行的杀手 (The Flying Assassin). Beijing: Renmin wenxue chunbanshe, 2004, 280 pages.
转校生 (Three Transferred Students). Beijing: Shaonian ertong chubanshe, 1997, 200 pages.
5. Selected Translations from English into Chinese:
Carver, Raymond. Cathedral 大教堂. Nanjing: Yilin Press, 2008, 2017. [Winner of Dangdang Ten Best Books of the Year Award (2008) and the Chinese Book and Magazine Distribution Association's National Outstanding Best Sellers Award (2009).]
Wu Hung 巫鸿. A Story of Ruins: Presence and Absence in Chinese Art and Visual Culture 废墟的故事: 中国美术和视觉文化中的"在场"与"缺席." Beijing: Shiji wenjing, 2012, 2017.