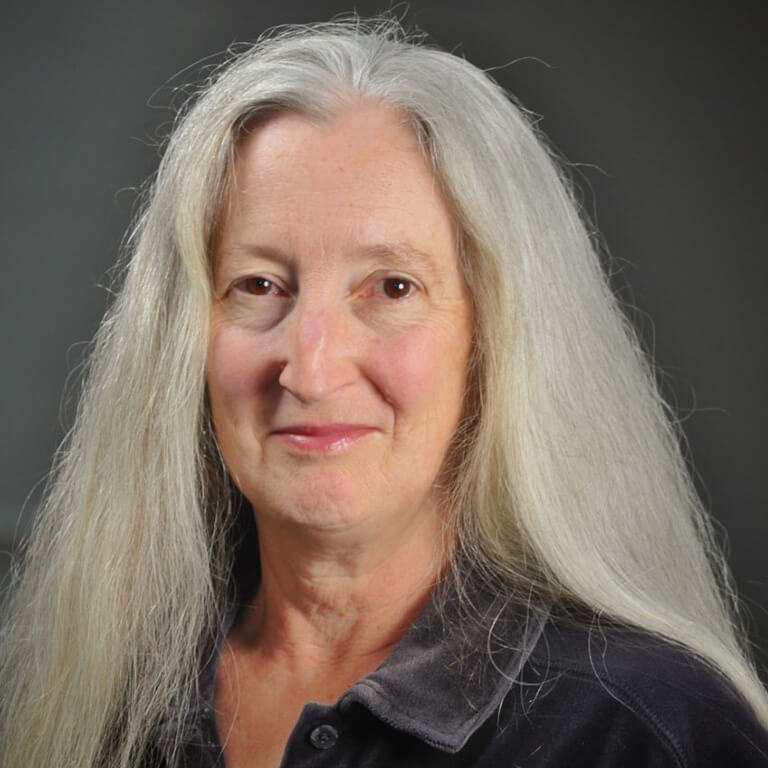 Email:

esarra@indiana.edu
Education
PhD, Harvard University, 1988
Research Interests
Classical Japanese fiction and memoir
Gender in pre-modern Japanese culture
Theory and practice of literary translation
Eco-criticism and the literature of place
Courses Recently Taught
EALC J593 Workshop in the Translation of Japanese Literature
EALC J461 Classical Japanese Language (bungo)
EALC E321 Traditional Japanese Literature (intensive writing)
EALC E300 Sex, Romance, and Story-Telling in the Tale of Genji
Awards and Distinctions
Robert F. and Margaret S. Goheen Fellow at the National Humanities Center, 2016-2017
William F. Sibley Memorial Prize for the Translation of Japanese Literature 2014
Trustees Teaching Award 2014, 2009, 2007, 2001
Japan Foundation Fellowship 1998
Social Science Research Council Japan Advanced Research Grant 1998
Fulbright Fellowship (twice)
Publication Highlights
From the Edges of Disaster: Tanaka Takuya's Poems on 3/11 and Tōkaimura. Co-translated by Edith Sarra and Yasuko Ito Watt. Introduction by Edith Sarra. Red Moon Press, 2021. 157 p.
Unreal Houses: Character, Gender, and Genealogy in the Tale of Genji. Cambridge, MA and London: Harvard University Asia Center Publications, 2020. 341 p.
"Fantasies of Polygamous Cohabitation: The Rokujōin and its Predecessors." In The Norton Critical Edition of The Tale of Genji, pp. 1236-50. Ed. Dennis Washburn. New York: W. W. Norton, 2021.
Edith Sarra's first book, on Heian women's self-writings, Fictions of Femininity: Literary Inventions of Gender in Japanese Court Women's Memoirs (Stanford University Press, 1999), was a winner of the Choice "Outstanding Academic Book" award for 2000. She continues her exploration of the great female writers of 11th century Japan in Unreal Houses: Character, Gender, and Genealogy in The Tale of Genji (Harvard University Asia Center, 2020) analyzing the literary figure of the "house"—in both its architectural and genealogical senses—as a matrix for the Genji narrative's creative re-envisioning of the problems of polygynous marriage and its fictional representations. In addition to her research on Heian court fiction and memoirs, Sarra's interest in the practice of literary translation has recently taken her into the study of contemporary Japanese poetry. Her co-authored translation of Tanaka Takuya's tanka sequence on the Great East Japan earthquake of 2011, "3.11: Temporary Shelter," won the 2014 William F. Sibley Memorial Prize for the translation of Japanese literature. Together with her co-translator Yasuko Ito Watt, she published a volume-length translation of Tanaka's poetry on the 3/11 triple disasters and the 1999 nuclear accident at Tōkaimura, available in autumn 2021 from Red Moon Press.